Automation of tray and pallet washing systems
Handling trays, dividers and pallets around tray and pallet washing machines is a heavy, dirty and demanding job. Automating this action with a robot TW200 will increase job satisfaction for packing station employees.The only handling activity that remains is the disposal of complete pallets. Through the deployment of this product, a previously demanding job is turned into an efficient process.
Complete robot cell quickly installed as product in your factory
Compatible with any tray or pallet washer brand
Efficiënt buffering with roller conveyors
Buffer locations for pallet and trays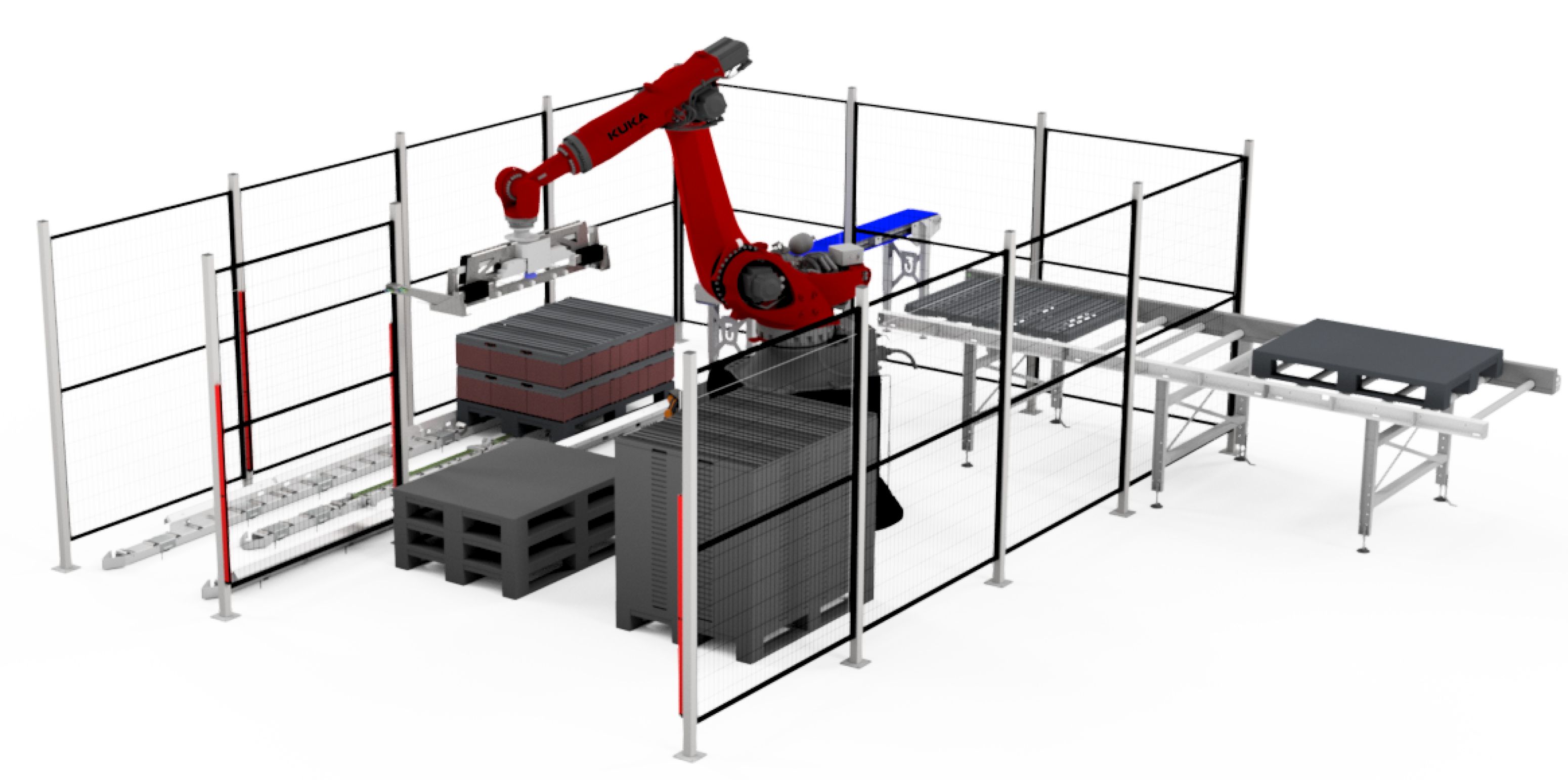 For the demanding processor
Thanks to its many options, the TW200 can be expanded to a complete, fully automated solution that meets the requirements of any processor who is involved with washing the empty items.
Guard
All robot cells are provided with fences or safety light curtains. The use of light curtains guarantees fast and safe access to the robot's work area.