Setter tray and pulp trays
Daily returning activities of loading and unloading setter trays is heavy and arduous work for your employees. The high capacity and accuracy ensure job satisfaction and higher efficiency.
Compatible with any packager brand
Quick conversion from setter tray to pulp
Robot automatically loads the de-nester of the packager
Robot scans the trolley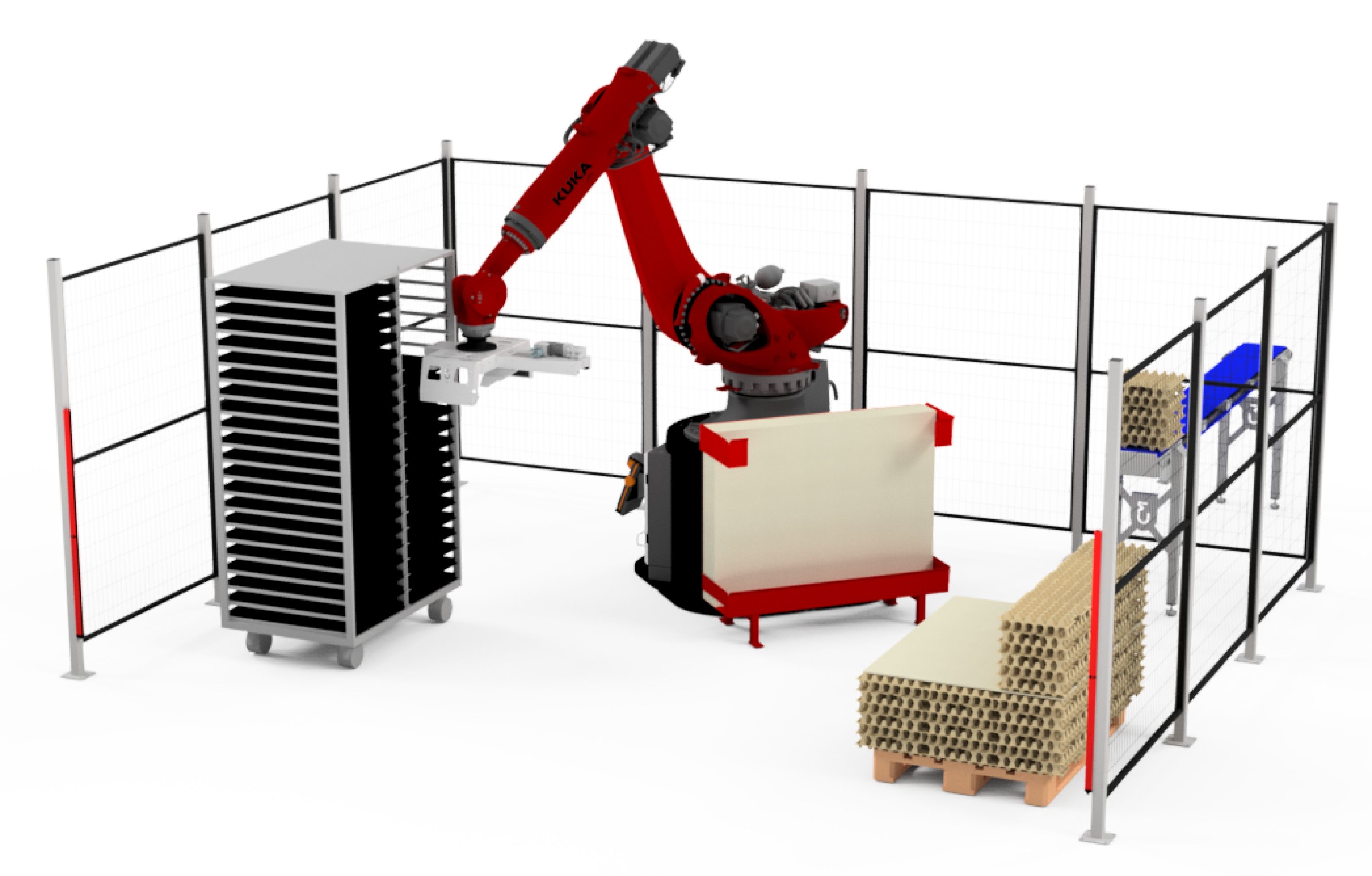 Setter trays and pulp trays
The conversion from pulp tray to setter tray is done in no time, by placing a fitting part on the robot gripper.
Scanning the trolley
A unique feature, is that the robot always scans the exact shape and position of the setter tray in the transport container. In this way, it is perfectly able to handle deviating positions inside the transport containers.