Palletisation of large volumes of boxes
The ROBOT BP500 is intended for the palletisation of egg-filled boxes in various sizes and patterns. Up to 4 infeed belts and automatic picking of any cardboard intermediate sheets make this a flexible product.
Griper for picking up wooden pallets and boxes
Pick-up from up to maximum 4 infeed belts
Roller conveyors provide buffer possibility when feeding out pallets
Guard by means of fence or light screens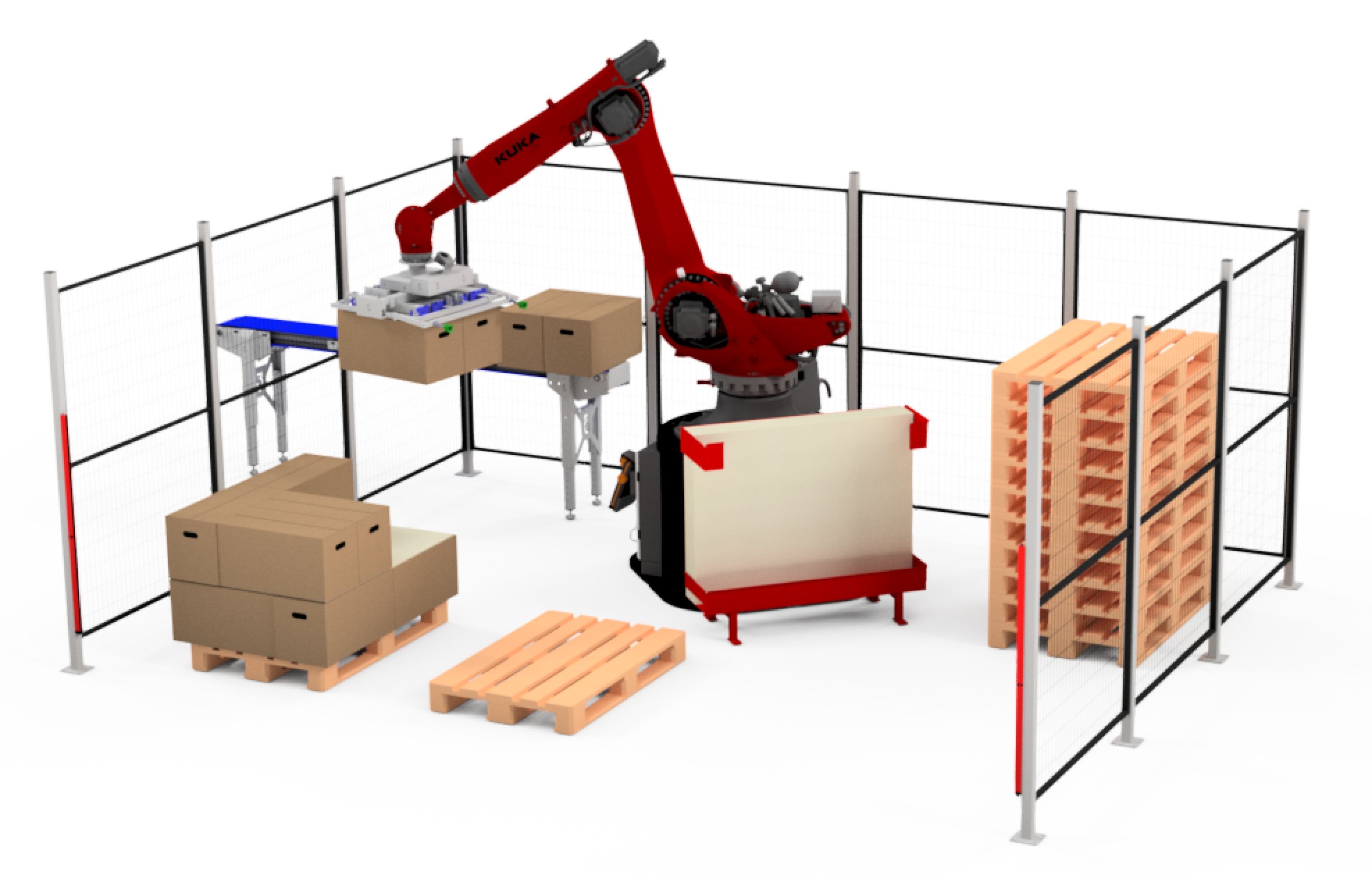 Robots use a proven technology that has been around for many years
Palletisation of boxes
Suitable for boxes with various dimensions and varying pallet patterns. Wooden block pallets and cardboard intermediate sheets can also be placed by the robot.
Speed and accuracy
Application of robots with proven technology and a high level of accuracy. Its high speed and many options make the ROBOT BP500 suitable for demanding packing stations.