De-palletisation of up to 180 crates per hour
The Meggbot DP180+ is the most compact solution for de-palletising and loading your loader and grader. By using the DP180+ it is easy to reduce the burden on your employees and save on labour.
Up to 4 pallets of buffer

Perfecte combination with Omnia FT, XF2 of PX
User-friendly operation for employees
Most complete and compact robot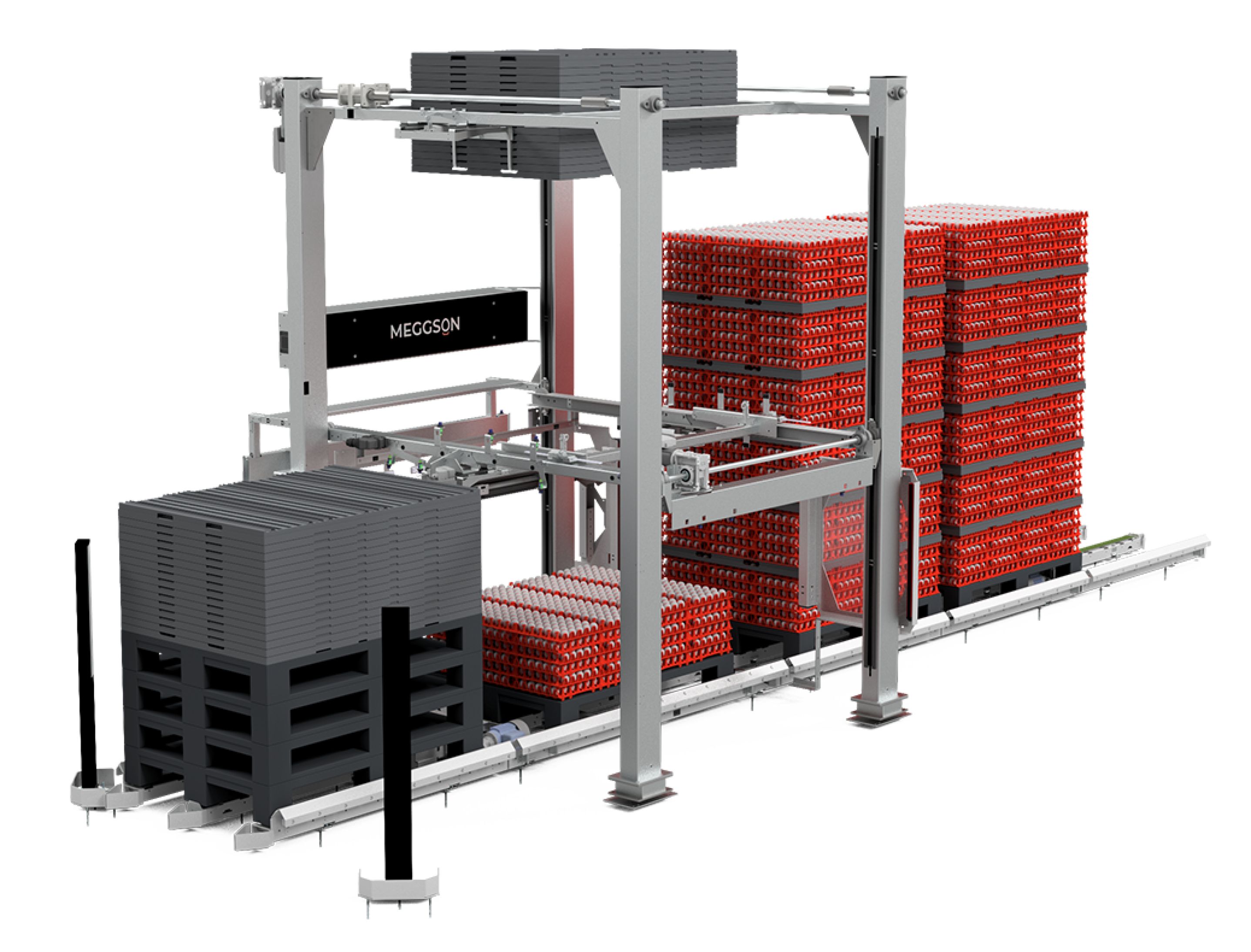 Most compact and affordable robot for de-palletisation
Auto-scan function
Sensors continuously check the pallet during palletisation. The pallet is scanned automatically and straightened and the robot continues to de-palletise the pallet. Employees do not have to enter settings. A single press on the green button is enough.
Storage for dividers
The Meggbot DP180+ has an integrated storage for a maximum of 16 dividers. Filling the storage takes place automatically. In the buffer, the Meggbot DP180+ is able to store up to 4 pallets and 16 dividers.