Compact with a Pallet Storage
The Meggbot TP100+ combines compactness with a pallet storage and an optional buffer position. Affordable and space-saving palletisation with the added bonus of automatic pallet supply and buffer possibilities.This results in automatic palletisation of eggs with plenty of comfort and ease of use.
Convenient touch screen operation
Only 230V and no compressed air
Up to 20 dividers in storage
Automatic pallet storagge
Capacity of 36.000 eggs per hour
Optional buffering of full pallets up to 2 positions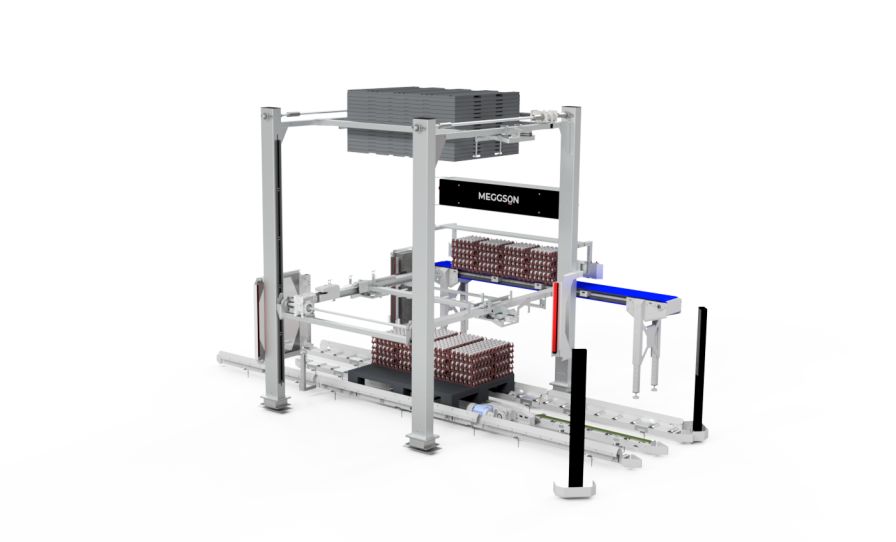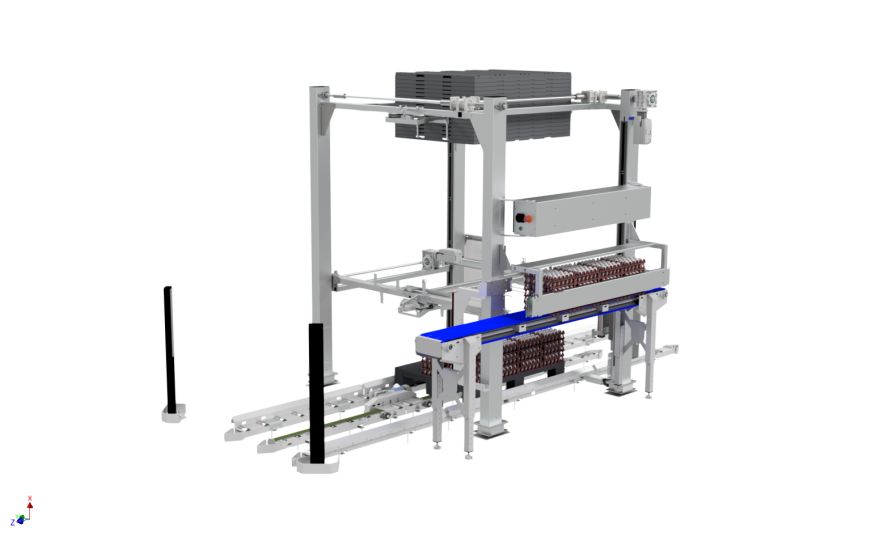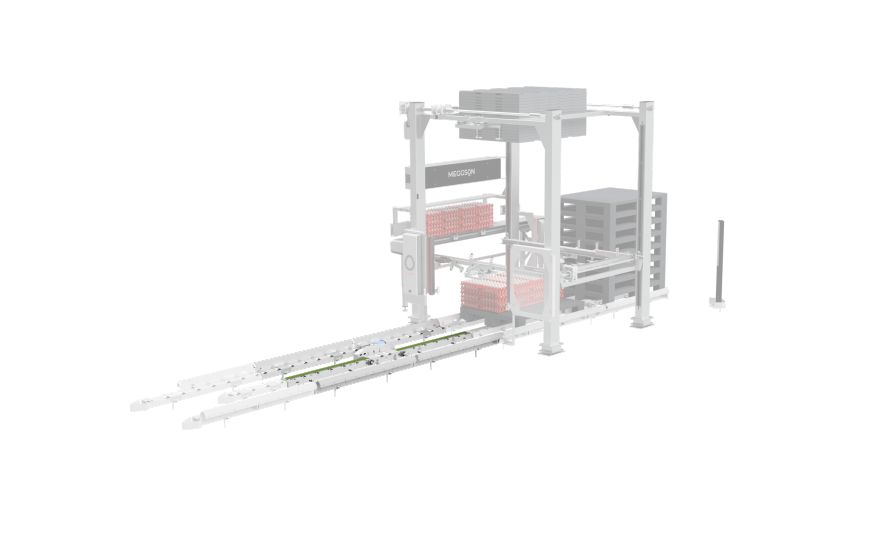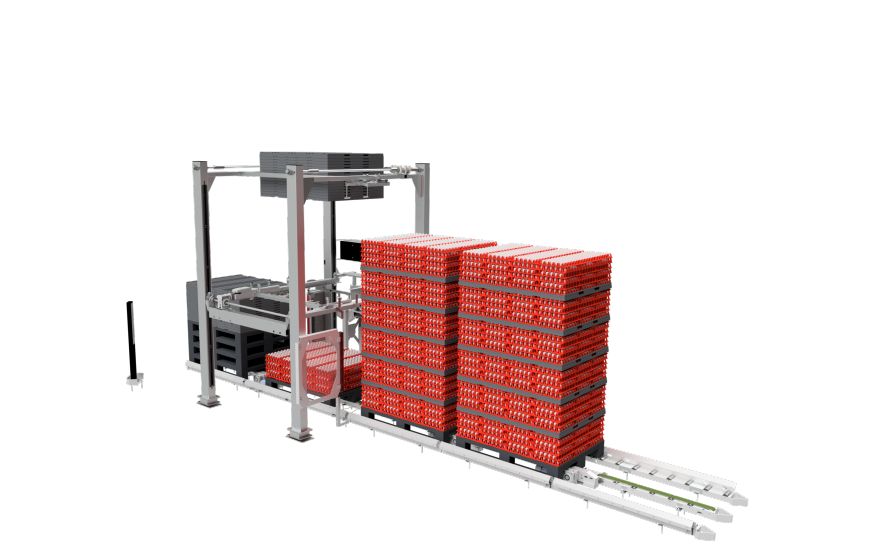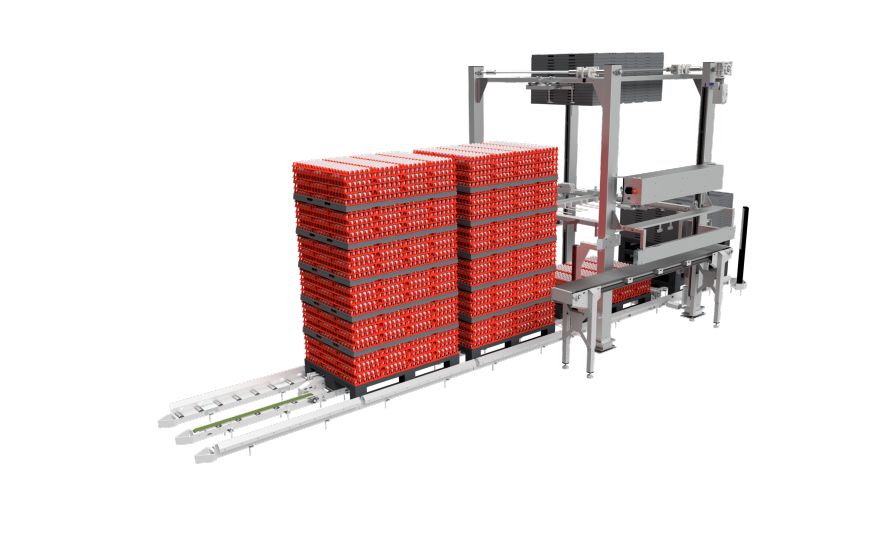 Automatic pallet storage and buffer for fewer actions
Buffering pallets
Separate safety guards for the buffer and outfeed area ensure that the machine continues to run when the full pallet is being removed. With 2 buffer positions, a TP100+ is able to palletise more than 40,000 eggs without having to change pallets manually.
Automatic pallet storage
A unique feature of the TP100+ is the extension with a pallet storage. No logistic effort, as the Meggbot automatically places a new pallet from the pallet storage. This ensures comfort and saves time and labour.