Fits any room!
The Meggbot ST70 is the simplest robot for filling transport trolleys and stacking pulp trays on pallets. A unique product that can be used for all packer brands. Its high capacity saves poultry farmers a lot of time and makes the work much easier.
User-friendly touch screen operation
230V power
Fully automated process
Safety zone guarded with integrated safety screens.
High quality stainless steel and plastic belts result in minimal maintenance costs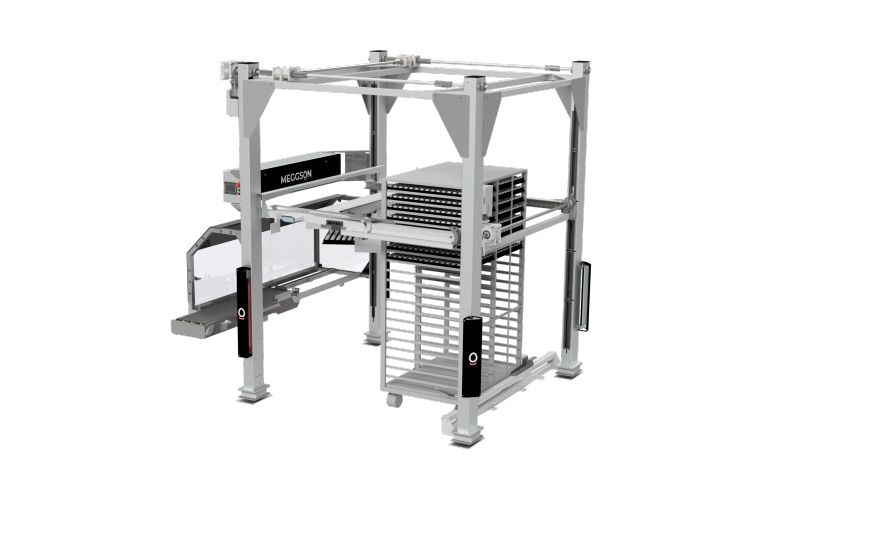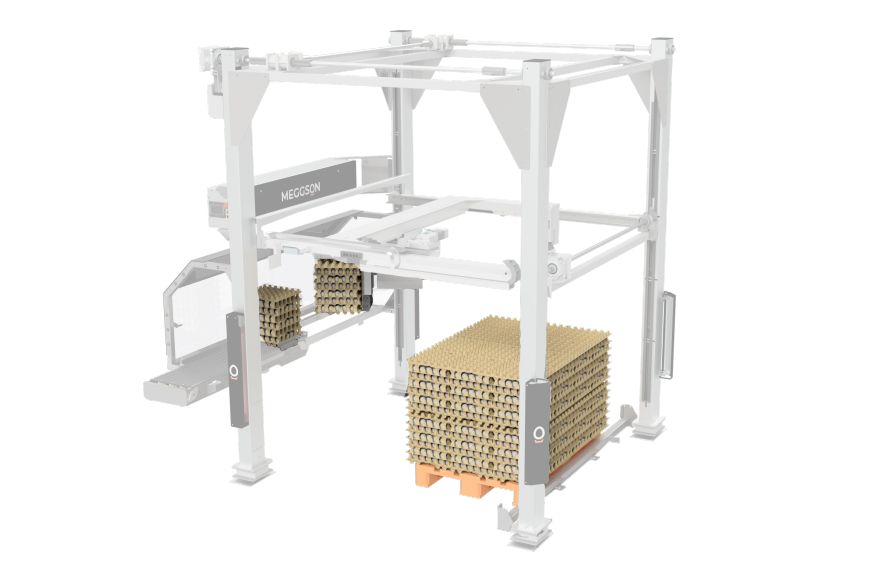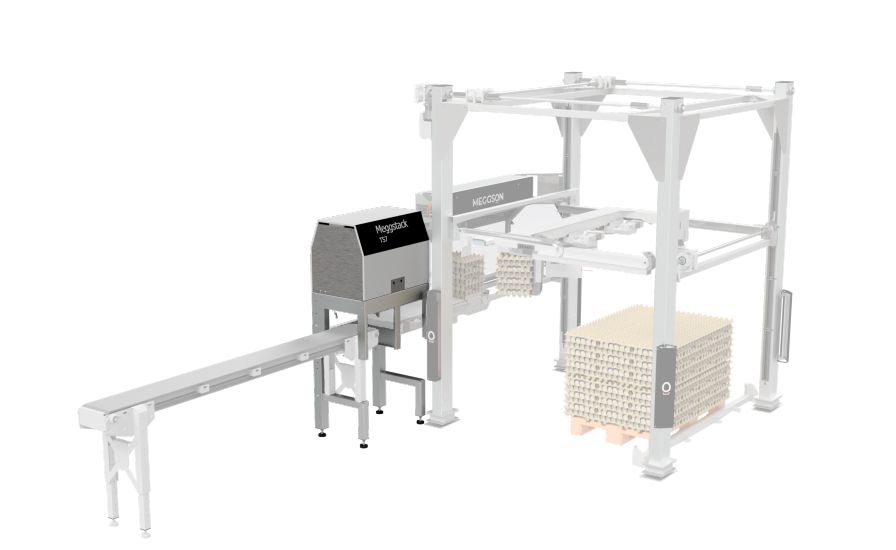 Setter trays in trolley
The trolley or pre-setter trolley is placed in the clamping mechanism outside the Meggbot. After positioning and clamping the trolley, the Meggbot automatically scans the positions of the setter trays.
Palletising trays on pallet
Farmpackers are usually equipped with a single stacker that stacks from the bottom up. After completion, the stacks are removed manually. The Meggbot ST70 is able to pick stacks off this type of stacker as well as off the belt. The pallet is stacked at the pallet position within the 4 uprights of the Meggbot.